Nurses call for national pharmacare plan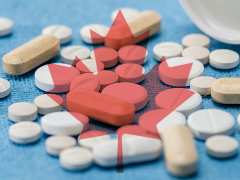 A report recommending the implementation of a universal, single-payer national pharmacare plan is being lauded by RNAO as a solution to improve access to medications while curbing Canada's high drug costs.
On June 12, Dr. Eric Hoskins, the chair of the Advisory Council on the Implementation of National Pharmacare released the final council report calling on the federal government to work with provinces and territories to create a universal, single-payer public pharmacare system.
RNAO commended the move as a step in the right direction and noted that too many Canadians have to make the difficult choice between filling prescriptions and paying for other life essentials like food and rent.
The report's 60 recommendations comprehensively cover all important issues in pharmacare, including having an arms-length drug agency to oversee the creation of an evidence-based list of covered drugs, negotiating lower prices for drugs (i.e. through bulk buying) and developing guidelines for safe and appropriate prescribing.
The report calls for a phase-in, with essential drugs covered in 2022 and additional medications added by 2027. RNAO urges the federal government to move quickly to implement all of the report's recommendations and to accelerate proposed timelines.
Sign RNAO's action alert to urge Canada's party leaders to commit to pharmacare. For more information, please see our pharmacare infographic and our media release.