NPs get ready for OHIP+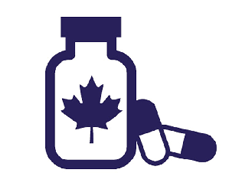 Beginning Jan. 1, 2018, OHIP+ will create a new class of eligible Ontario Drug Benefit (ODB) program recipients (OHIP insured children and youth aged 24 and under). OHIP+ will cover the cost of more than 4,400 drug products that are currently available through the ODB program.
NPs across Ontario joined RNAO via teleconference on Oct. 24 to learn more about OHIP+: and the Ontario Drug Benefit Exceptional Access Program (EAP). EAP facilitates patient access to drugs not funded on the Ontario Drug Benefit. This includes antibiotics to treat infections, inhalers for asthma and drugs to treat some childhood cancers and other rare conditions. For the full list, please go here.
OHIP+ will be complemented by the implementation of the new Special Authorization Digital Information Exchange (SADIE), which will create a digital channel for prescribers to access the EAP program, research drug criteria and receive notifications and alerts from the Ministry of Health and Long-Term Care for tasks such as responding to requests for additional information, submitting renewals etc.
To learn more, please visit the Ontario government's webpage on OHIP+ and the EAP program.