Virtual NP Institute on April 21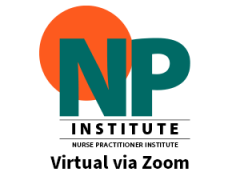 Nurse practitioners from all sectors and settings across the province are welcome to RNAO's NP Institute on April 21, 9 a.m. - 4:30 p.m. ET.
The one-day virtual event provides NPs with an opportunity to network, engage and explore topics related to policy, clinical practice, quality improvement and patient safety, leadership and research. The main focus will be on how NPs are shaping the health system of the future.
Participants will also discuss and debate key lessons and learnings from COVID-19 relevant to their practice and health system performance as well as build leadership and advocacy skills to drive meaningful policy and practice changes.
Top speakers this year include Mattew Anderson, President & CEO, Ontario Health; Frank Marrocco, Associate Chief Justice and LTC Chief Commissioner; Dr. Jennifer Zelmer, President & CEO Canadian Foundation for Healthcare Improvement; and Greg Toffner, President & CEO from the Ontario Association of Medical Radiation Sciences delivering a clinical session on CT Scans & MRIs.
The NP Institute will close with an update about RNAO's NP Task Force Vision for Tomorrow report, including the advisory role task force members will take on to ensure progress is made on each of the eight recommendations.
Reminder: The NP institute is free of charge for RNAO members who are NPs.
To learn more, please see the agenda and register online.