NP Task Force update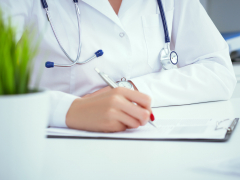 Mobilizing a future vision for nurse practitioners is essential to the health of the population and practice excellence.
The Nurse Practitioner Task Force: Vision for Tomorrow was launched at RNAO's 2019 AGM, and is now nearing completion. The soon-to-be released report reflects the work of a diverse team of nurse practitioners and stakeholders representing all sectors, and is based on evidence from an extensive literature review, environmental scan and broad stakeholder consultation.
The task force report includes a vision for enhanced health care for all, in particular vulnerable populations, through maximizing and extending the role of NPs in Ontario's health-care system.

There are also eight comprehensive recommendations that relate to increasing the supply of NPs; optimizing the utilization of NPs; expanding the NP scope of practice and curriculum for NPs; improving and harmonizing their compensation across all sectors; securing full acceptance of NPs by insurance carriers; developing a robust research agenda and building research databases and programs; and engaging in a public education campaign to showcase NPs as a critical resource that can address key health system and health-care challenges.
Each recommendation is accompanied by specific actions for implementation targeted to government, academic institutions, health-care organizations and OHTs.

This watershed document will be released in fall 2020, in conjunction with RNAO's fall BOD and assembly meetings. Watch for further details about the final vision blueprint and next steps in our action plans to advance the NP vision for tomorrow.