NP Task Force update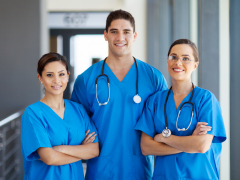 One of our priorities is to ensure nurse practitioners work to their full scope of practice. With that in mind, the association's NP Task Force met on Oct. 2.
At the first meeting, the task force laid the ground work for the new group, reviewing the terms of reference and sharing their thoughts on the environment scan of the current state of NPs in Ontario. In addition to realizing full scope, the task force is also exploring ways to expand the number of NPs. Over the next six weeks, panel members will review the environment scan and provide input.
The next meeting will take place on Nov. 14, 2019.
We have also formed two working groups, one on insurance matters and the other on the development of a framework. We are very much looking forward to receiving feedback from all NPs. Please send your feedback to nursing policy analyst Andrea LeBlanc-Millar.
NPs are also welcome to join us at the NP Knowledge Exchange Symposium on Nov. 26 where we will ask you for feedback on the work achieved to date. Register on the event page.