NP Institute a success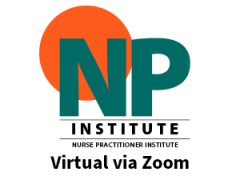 Nurse practitioners (NP) are playing an important role in our health system during this pandemic and are shaping the health system for the future. That's why on April 21, RNAO hosted its NP Institute to discuss and debate learnings from COVID-19 for NP practice and health system performance.
The one-day virtual event was moderated by RNAO CEO Doris Grinspun and NP Interest Group Chair Sally Baerg. The event heard from a variety of speakers including President and CEO of Ontario Health Matthew Anders; Associate Chief Justice Frank Marrocco and President and CEO of Healthcare Excellence Canada Jennifer Zelmer. Discussions focused on several topics such as quality and safety during the pandemic, coaching NPs of the future and NP research and QI projects.
The closing keynote presentation focused on RNAO's NP Task Force and the release of its recent report Vision For Tomorrow. The report examines the significant contributions NPs have made over the decades and looks at the role through the lens of health system transformation as well as outlines eight recommendations to recognize the critical role NPs play in Ontario's health system.