Now Accepting Applications: Host a Champions Workshop at Your Workplace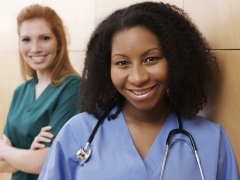 RNAO is accepting applications from health-care organizations and academic institutions to act as a host site for a Best Practice Champions workshop between May 2020 and January 2021.
The Best Practice Guidelines Champions Level 1 Workshop is a one day in-person session designed to introduce nurses and other health-care professionals to the RNAO Toolkit: Implementation of Best Practice Guidelines, Second Edition.
Through interactive activities, participants will further their understanding of evidence based practice, RNAO's Best Practice Guidelines, and effective strategies for guideline implementation in health-care settings including the evaluation of evidence, analysis of stakeholders, and sustaining practice change.
For more information about the Best Practice Guidelines Champions Network®, click here.
All applications must be received no later than 4 p.m. on Friday, February 21, 2020.
For questions related to the Best Practice Champions Workshops, please contact Andrea Stubbs at astubbs@RNAO.ca