New RNAO BMO Mastercard available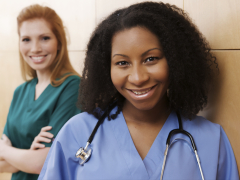 The RNAO Affinity Mastercard program, in association with BMO, has got you covered. You can proudly display your pride, passion and dedication to your profession with your very own RNAO BMO Mastercard. The card will have RNAO's name and logo boldly displayed on the front of the card.
In addition, for every purchase made with your RNAO BMO Mastercard, a contribution is made to RNAO by BMO at no additional cost to you. As a result, you help support us in our work to advocate for patient care, education, advocacy and research.
To learn more about the different cards offered or to apply, please visit bmo.com/RNAO.