New resources: RNAO style guide and glossary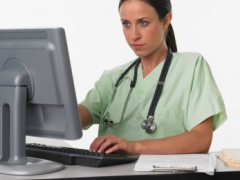 Are you preparing your next chapter/region/interest group newsletter? Do you have questions about commas, apostrophes and semicolons?
To help you with your grammar questions and to ensure RNAO materials look professional and consistent, the communications department has launched RNAO's style guide and glossary page.
Based on The Canadian Press stylebook, the guide and glossary provide you with the rules for writing and editing materials such as chapter emails or interest group newsletters.
Access RNAO's style guide and glossary online
Everything from acronyms to capitalization can be found in the guide while the correct spelling for common RNAO words can be found in the glossary.
Please have a look and share the resources with your chapter/region/interest group colleagues.
If you need help with editing RNAO material, please send it to the communications team. See guide and glossary page for contact information.