New requirements for Protecting Patients Act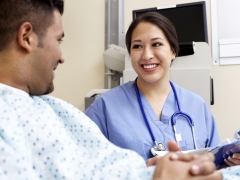 To ensure patients in Ontario remain healthy and safe, new sections of the Protecting Patients Act, 2017 have come into effect.
The act strengthens its zero tolerance policy on patient sexual abuse by any regulated health professional and strengthens the prevention of, and response to, incidents of patient sexual abuse.
The changes include the following:
a new definition of a "patient" within the context of sexual abuse
increased posting requirements on the public register Find a Nurse
expanding information to be reported by nurses to the College of Nurses of Ontario (CNO)
funding eligibility for therapy and counseling for victims of sexual abuse
an expanded list of sexual abuse acts and other conduct resulting in mandatory revocation
CNO already posts on the public register most of what is required. Additional information to be posted on the public register will now include the self-reporting of all professional licenses and registrations in any jurisdiction. CNO is currently working on a way to collect this data and will send an email alert to all nurses on how to submit this information.
The Protecting Patients Act, 2017 amends the Regulated Health Professions Act, 1991.