New online e-learning from the Mental Health and Addiction Initiative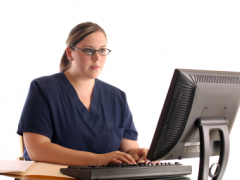 The new free interactive e-learning module Engaging Clients Who Use Substances is now available online.
Nurses and other health-care professionals will learn about the foundational concepts and evidence-based practice approaches for working with clients who may be experiencing issues with substances and/or experiencing substance use disorder.
The goal of the Engaging Clients Who Use Substances e-learning is to build capacity among nurses and the interprofessional team across the continuum of care, to support clients who use substances.
This e-learning will review terminology, provide an opportunity to examine your attitudes and beliefs to understand how they can affect your care of clients, provide a better understanding on substance use and when it becomes problematic, and describe how to screen those at risk, conduct brief interventions and refer people to treatment.
Funding for this educational opportunity is provided by the government of Ontario and is available here: elearning.RNAO.ca (under Addiction and Mental Health).