New interest group open to members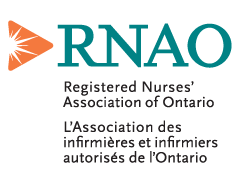 Are you a retired RN or NP or considering retirement? Are you a nursing student interested in learning from long-time career nurses?
Membership is now open for the Retired Nurses' Interest Group (RetNIG). Activities of the interest group will include mentoring and supporting nurses at all stages of their careers, education and political action.
The interest group also has a unique social convener executive nursing officer (ENO) position to ensure retired nurses do not feel isolated and who want to stay connected to the profession and their nursing association.
Activities for the year will be posted on the RetNIG webpage. If you are already an RNAO member and wish to add RetNIG to your membership, please contact RNAO or call 1-800-268-7199 or 416-599-1925. The annual fee is $15.