New best practice guideline available online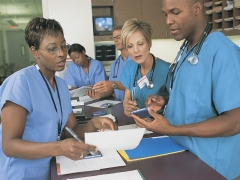 The second edition of our guideline entitled Developing and Sustaining Safe, Effective Staffing and Workload Practices is now available for you to download for free.
This best practice guideline focuses on ensuring the appropriate structures and supports are in place for staff to provide the best possible care and positive outcomes for the patients/clients, nursing personnel and the organization.
The goal of this guideline is to assist nurses, nursing leaders and senior management teams with addressing nursing workload and appropriate staffing decisions.
The hardcopy will be available for purchase on March 1, 2017.