New RN grads join for free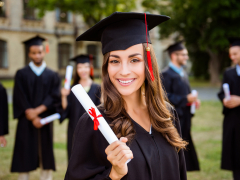 Do you know a nurse who recently graduated or an undergraduate nursing student who is preparing to graduate?
RNAO membership is the perfect way to kick start their nursing career. And nothing is better than getting it for free—thanks to the generosity of HUB International, RNAO's home and auto insurance partner.
When new grads join, they become part of more than 43,000 RNs, NPs and nursing students speaking out for nursing and health. Tell a new grad to join today!

They can join on myRNAO.ca/join.
And remember if you recruit five RNs, NPs or new grads to join RNAO, you will receive your next year's RNAO membership for free. When you recruit one to four RNs/NPs or new grads you will receive $20 RNAO dollars for each RN/NP or new grad that joins.