New eLearning course: Delirium, dementia and depression in older adults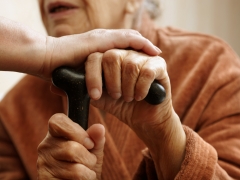 Take the opportunity to enhance your professional development and learn more about the delivery of care of older adults through RNAO's newest eLearning course.
Delirium, Dementia and Depression in Older Adults is a course designed to enhance your knowledge and abilities as you assess and care for older adults with delirium, dementia and/or depression (the 3Ds).
Each part will take learners through the most up-to-date evidence on the 3Ds and finish with a case study and quiz helping you apply what you have learned. At the end of each module, you will be able to download resources, self-reflections or discussion guide activities and links to websites to enhance your learning experience.
After completing the course, you will be able to:
Differentiate between delirium, dementia and depression (3Ds)
Identify how the three conditions overlap and are interrelated
Take a person and family-centred care approach to caring for older adults with the 3Ds
Explore a range of interventions uniquely suited to each individual's condition, preferences, needs and abilities
Identify ways to support a person's health, safety and quality of life when they have one or more of the 3Ds
This eLearning course is available at elearning.RNAO.ca under "Older Adults".