New edition of tobacco BPG released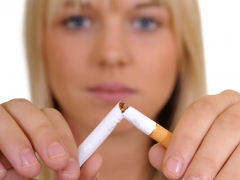 The third edition of RNAO's best practice guideline (BPG) entitled Integrating Tobacco Interventions into Daily Practice is now available to download for free.
The new edition provides direction to nurses and other health-care providers to support individuals who use tobacco in all care settings. Split into three areas – practice; education; and system, organization, and policy – the recommendations provided in this BPG will enhance the health-care providers' provision of quality care to clients who use tobacco and also improve clinical outcomes.
This clinical BPG replaces the Integrating Smoking Cessation into Daily Nursing Practice BPG.
For questions or feedback, please email Natalie Hamilton-Martin, project co-ordinator at nhamilton@RNAO.ca