New clinical tool for NPs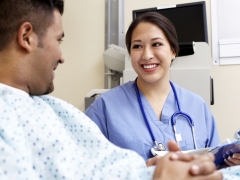 The Centre for Effective Practice is pleased to announce a new clinical tool: the Opioid Tapering Template
Opioid tapering is developing a medication withdrawal plan that gradually reduces the amount of medication your patient takes.
Developed under the clinical leadership of Arun Radhakrishnan, a family physician with a focused practice in chronic non-cancer pain, the template is designed to assist providers with creating tapering plans with their patients and adjusting those plans as their patients' needs change due to pain, function and withdrawal symptoms.
Throughout the tool, providers will find helpful talking points, fillable forms and links to relevant resources to further guide their approach.
Download the Opioid Tapering Template today.