New BPG on crisis intervention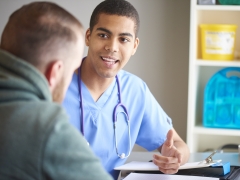 RNAO is pleased to announce the release of the third edition of the best practice guideline Crisis Intervention for Adults Using a Trauma-Informed Approach: Initial Four Weeks of Care.
This edition focuses on how nurses and the interprofessional team can provide effective trauma-informed crisis interventions (immediately and up to four weeks post-crisis) in adults (18 years and older) across all care settings, in order to optimize evidence-based practices and clinical outcomes.
This guideline is applicable in all practice settings and promotes consistent, evidence-based response and care. It also replaces both the 2002 RNAO BPG Crisis Intervention and the 2006 supplement.
Access the guideline at RNAO's BPG webpage: https://rnao.ca/bpg/guidelines/crisis-intervention. Hard copies will be available for order in the coming months.