New BPG available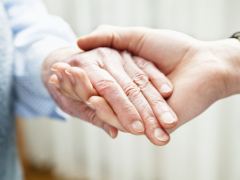 RNAO is proud to release the best practice guideline (BPG) A Palliative Approach to Care in the Last 12 Months of Life. This guideline provides evidence-based recommendations to nurses and the interprofessional health team who support adults (18 years and older) experiencing the last 12 months of a progressive life-limiting illness.
The goals of the recommendations are to improve delivery of psychosocial, spiritual and culturally safe care; enhance coordination of care and facilitate supportive work environments.
This BPG is applicable to all practice settings where persons and families require palliative care and end-of-life care services (e.g. acute care, community care, and long-term care).
Access the guideline online.