Mental Illness Awareness Week: RNAO's response to Ontario government announcement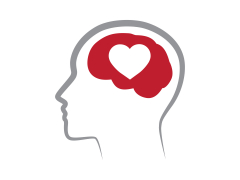 During a week when special attention is being focused on the importance of mental health and wellness, RNAO welcomes the provincial government's $176 million investment to meet the needs of people struggling with mental health and addiction challenges. Support in the amount of $15.5 million will meet long-standing need to increase access to withdrawal support services for people coping with substance use. We are delighted that NPs will be providing some of these services to clients in need. The announcement is part of the government's overall $3.8 billion, 10 year commitment known as A Roadmap to Wellness.
RNAO is pleased to see funding dedicated to supportive housing for individuals with serious mental health and addiction challenges at risk of becoming homeless or who are already homeless and we urge the government to back up its wellness commitment with targets and funding to reduce the wait list for supportive housing.
Missing from the announcement is recognition of and a response to the deepening opioid crisis. On average, each day, five Ontarians die due to opioid overdose. RNAO continues to call on the government to fund consumption and treatment services sites so every community that identifies a need has harm reduction services available to them.
Since the onset of COVID-19, wait times for mental health services have increased exponentially. The fact is people who struggle with mental illness should have access to services and supports in the same way care is provided for those suffering with cancer or other types of illness.