Mental health support available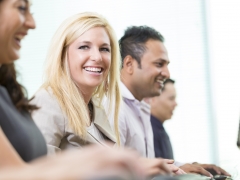 In any given year, one in five people, more than 6.7 million people in Canada, experience a mental health problem or illness.
That's why it's important to reach people living with mental health challenges and let them know help is available.
Big White Wall is a mental health and wellbeing service ̶ commissioned by the Ontario Telemedicine Network (OTN) and Ontario's Ministry of Health and Long-Term Care ̶ offering self-help programs, creative outlets and a community that cares. Users can connect with other users who may be dealing with the same situation.
Be sure to also check out RNAO's Mental Health and Addiction Initiative that provides evidence-based care and services related to mental health and addictions across all settings.