Mental health and addiction resources now available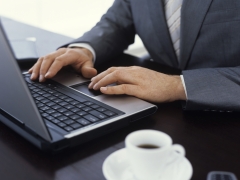 Nurses and nursing students as well as other health-care providers can now access two new online resources to help them when working with clients experiencing mental health and/or substance use issues.
Nursing towards equity: Applying the social determinants of health in practice is a one-hour, self-directed course that provides an overview on how to screen and intervene with people at risk for poverty, integrate social determinants theory into organizational practices and learn ways to apply health equity concepts into advocacy and political action to create change.
Nurse educator mental health and addiction resource aims to support educators, faculty, nurses and nursing students to effectively integrate mental health and addiction knowledge and skills into the undergraduate nursing curriculum. The free resource is based on the Canadian Association of Schools of Nursing (CASN) and the Canadian Federation of Mental Health Nurses (CFMHN) entry to practice competencies.