Membership deal for RNs and NPs: Three months free, including PLP!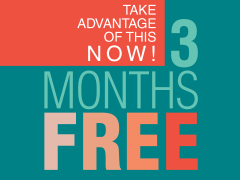 Tell a friend to join RNAO now, and the next three months are on us. RNAO's membership satisfies the College of Nurses of Ontario's (CNO) mandatory professional liability protection (PLP) requirement and has an added benefit — cyber liability protection (CLP). To learn more about this additional benefit, please visit RNAO.ca/CLP.
There are so many reasons to become an RNAO member and having the opportunity to experience it for free makes it even better.
Tell your colleagues – RNs and NPs – to visit join.RNAO.ca to join now and enjoy the benefits of being a member today!