Members' tweets: August 2021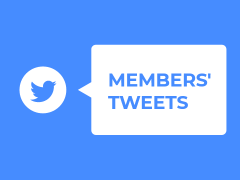 Nurses are changing the landscape of social media and social movement one tweet at a time. Your voice matters, especially on a public platform like Twitter.
RNAO encourages you to use social media to help influence healthy public policy and shape the nursing profession for generations to come.
A snippet of the many Tweets from August 2021:
Do you want to be featured in our next edition of In the Loop? Tag @RNAO on Twitter for a chance to be featured.
For more information on how to build your Twitter presence, check out RNAO CEO Dr. Doris Grinspun's blog post with tips and recommendations.