Members speak out – October 2021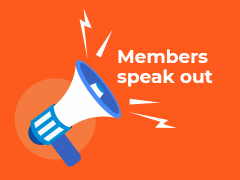 The COVID-19 pandemic continues to shed light on a number of challenges facing nurses and our current health-care system. We commend our members who have taken the time to speak with media about the realities they are facing.
Please read the following stories from October featuring RNAO members speaking on a number of prominent nursing and health-focused topics:
Are you interested in being interviewed by members of the media? Complete RNAO's survey to be contacted with future opportunities.