Members' tweets – September 2021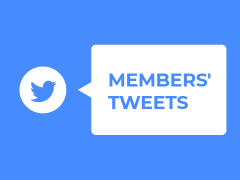 It's vital for nurses to be active and vocal on both traditional and social media, especially Twitter, to drive change and facilitate discussion on topics related to nursing, health and health care.
Here are some top tweets in September from RNAO members:
Do you want your tweet featured in next month's In the Loop? Tag @RNAO in your tweets and stay tuned for the next issue.
For more information on how to build your Twitter presence, check out RNAO CEO Dr. Doris Grinspun's blog post and our social media tips and tricks infographic.