Members' tweets – October 2021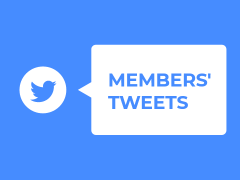 Your contributions to conversations happening on social media around nursing and health-related issues are important. Twitter especially provides RNAO members with a powerful way to initiate and join conversations on priority issues, as well as to communicate with decision-makers on the action needed to improve the profession and the health system.
Here's what some members tweeted about in October:
Do you want to be featured in our next edition of In the Loop? Tag @RNAO on Twitter for a chance to be showcased.
For more information on how to use Twitter and build your presence, read RNAO CEO Dr. Doris Grinspun's blog.