Mark your calendars for Queen's Park on the Road 2020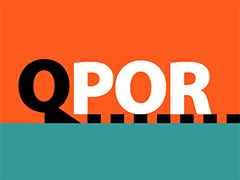 One of RNAO's fall season policy events is fast approaching.
Queen's Park on the Road (QPOR) kicks off in September and continues through November 2020. This signature political action event provides an opportunity for RNAO members – RNs, NPs and nursing students – to discuss three priority issues this year with MPPs from all political parties and advocate for healthy public policy.
This year, QPOR will focus on long-term care transformation, consumption treatment services and pediatric, child and youth health, all with a specific-focus on how COVID-19 has impacted these services and populations.
The QPOR website – includes fact sheets, political action bulletins – and a toolkit (a step-by-step guide on how to prepare, plan and participate in a QPOR event) will go live in September.
For more information, contact our policy team at policy@RNAO.ca.