Make your voice heard: One member, one vote – Voting opens on June 8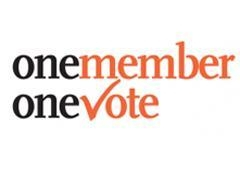 As an RNAO member, you play an important role in deciding governance issues that affect the current and future direction of your professional association. One member, one vote is how you can make your voice heard. All members with the exception of undergraduate students are eligible to vote.
This year, members are asked to cast their vote on three items:
1. amendments to RNAO's bylaws to retitle "Assembly" to "Assembly of Leaders"
2. approval of KPMG as RNAO's auditors for the fiscal year end Oct. 31, 2021
3. 2021 candidates listed on the ticket of nominations for board of directors (Please see below webinars to meet the 2021 candidates)
To learn more about the items up for vote, please visit myRNAO.ca.

Voting opens on June 8 at noon and closes on June 24 at noon (ET). Results will be announced at RNAO's Annual General Meeting on June 25, 2021.

The board of directors candidate webinars will be taking place between June 8-17. Register online for a chance to speak with candidates. You can also send in your questions ahead of time through the registration form.
President-elect webinars
June 8 (4 to 5 p.m. ET)
June 15 (noon to 1 p.m. ET)
Regional representative candidate webinars
June 10 (1 to 2 p.m. ET)
June 17 (1 to 2 p.m. ET)