Lyme disease becoming more prevalent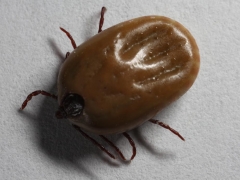 Signs and symptoms can include: fever, chills, headaches, rash, fatigue, muscle/joint aches; problems with your heartbeat, breathing, balance, and short-term memory. In the early stages of this infection, results of laboratory diagnostic tests provide only supportive evidence, and not the sole evidence for a diagnosis.
To learn more, please read Ontario's 10-Step Education and Awareness Plan on Lyme disease and a letter on MyRNAO.ca by Minister of Health Eric Hoskins.