LTC public inquiry: Wettlaufer's actions highlight systemic issues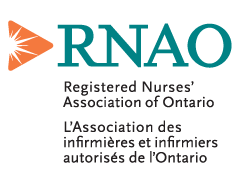 To ensure seniors in nursing homes are safe and secure, significant systemic issues in Ontario's long-term care sector must be remedied.
On Sept. 26, RNAO presented its closing submission for the long-term care inquiry, which is examining the circumstances surrounding the murders, attempted murders and aggravated assaults on residents in nursing homes and the community by former RN Elizabeth Wettlaufer.
In our submission, we note that current funding and staffing models in long-term care homes must change.
Currently, nursing homes are consistently understaffed especially when it comes to regulated staff – RNs, NPs and RPNs. With 90 per cent of all residents having cognitive impairments, RNAO is calling for the government to legislate minimum RN, RPN and NP staffing and skill mix requirements in LTC homes, accompanied by the necessary funding to support this change.
RNAO is also calling for employers to be mandated to disclose termination notices related to patient safety to prospective employers during reference checks.
For more information about our recommendations, please read our media release.