LTC Homes Public Inquiry: RNAO continues to advocate for LTC improvements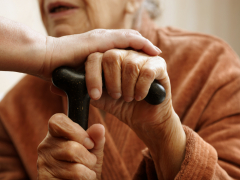 With the testimonies of the Long-Term Care (LTC) Homes Public Inquiry now complete, Justice Eileen Gillese heard from stakeholders including RNAO in January about their recommendations to ensure residents in nursing homes are safe and secure.
Between Jan. 23-24, RNAO CEO Doris Grinspun and RNAO Senior Manager for the LTC Best Practices Program Suman Iqbal attended sessions in Toronto to provide input for consideration in Gillese's final report.
In September 2018, RNAO presented its closing submission to Gillese. In our submission, we note that current funding and staffing models in long-term care homes must change. RNAO also called for employers to be mandated to disclose termination notices related to patient safety to prospective employers during reference checks.
To see our full list of recommendations, please read our submission or media release.