Long-term care national standards must be tied to transfer payments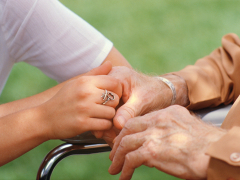 The federal government's Speech from the Throne delivered on Sept. 23 was an important policy moment in Canada about how we treat residents in long-term care (LTC).
The government announced it will work with provinces and territories to set national standards for LTC so that seniors get the best care and support possible.
National standards can help address long-standing issues in the sector such as staffing, models of congregate care not conducive to home-like structures; disassociation from home, community and primary care; outdated policies and regulations with minimal oversight; and lack of strong penalties for infractions.
Now that the federal government has committed to establishing national standards, RNAO wants you to lend your voice in support. RNAO is calling on the federal government to increase its health transfer payments to the provinces and ensure they are tied to support the development and delivery of national standards for LTC homes, and to base the national standards on RNAO's Nursing Home Basic Care Guarantee.
To join our call, please sign our action alert today.