Let's Talk about Anti-Black Racism and Discrimination in Nursing: Webinar on Nov. 16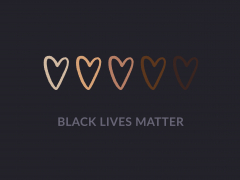 Would you like to learn more about how to tackle anti-Black racism and discrimination within the nursing profession?
Join RNAO for its monthly webinar series on Nov. 16 at 6:45 p.m. to receive updates from the Black Nurses Task Force and engage in meaningful conversations that will inform the task force.
The monthly webinar series is open to RNs, NPs and RPNs as well as media.
Register online today.
Learn more about our past webinars online including our latest on Oct. 26 that covered the topic of systemic racial discrimination and microaggressions in the workplace.
Also, please read more about our Black Nurses Task Force in the Toronto Star.