Let's Talk about Anti-Black Racism and Discrimination in Nursing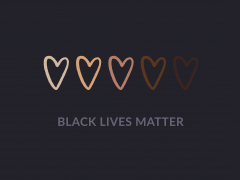 RNAO's Black Nurses Task Force monthly webinar series continued on Nov. 16 where the topic of discussion was becoming an ally of the Black nursing community.
Participants heard from Frances Delsol, executive director of the Black Business and Professional Association; Allison Hector-Alexander, director of the Office of Equity, Diversity and Inclusion at Durham College; Tina Garnett, Human Rights and Inclusion Specialist at Hamilton Health Sciences and Dr. Sally Thorne, professor at UBC School of Nursing.
They spoke about generating awareness about what it means to be an ally working against anti-Black racism, identifying essential responsibilities and behaviours for effective allyship and exploring strategies to support Black nurses and challenge systemic racial discrimination and microaggressions in the workplace.
The presentation slides and details for this webinar can be found online. The next BNTF webinar is on Jan. 18, 2021.