Legal protections through RNAO membership: PLP and LAP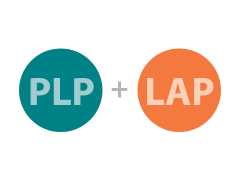 RNAO's professional liability protection (PLP) paired with RNAO's Legal Assistance Program (LAP) means peace of mind for you.
You're invited to RNAO's free webinar to hear from Roberta Tasson, Partner of The Magnes Group Inc. and Mara Haase, RNAO's LAP administrator, as they discuss the legal protections available through RNAO membership: PLP and LAP coverage. PLP is included with RNAO membership, and LAP is available to add on for a small fee.
During the presentation, participants will learn:
the differences between PLP and LAP
the scope of coverage provided by each program
how to obtain legal assistance
Register now for the first webinar on Sept. 14 at 12 p.m. ET.
Additional dates of the same webinar: