Learning opportunity: Fellowships up for grabs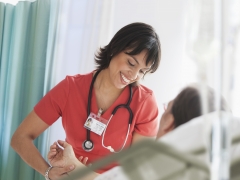 Looking for a new and exciting learning experience? RNAO is now accepting request for proposals for the Advanced Clinical Practice Fellowship program.
The program provides RNs and NPs the opportunity to develop their clinical, leadership or best practice guideline implementation knowledge and skills with support from a mentor (s), the organization where the RN/NP is employed and RNAO.
Fellowships will occur any time during the period of April 16, 2018 to Feb. 1, 2019 and will run for approximately 12 weeks (full-time) or 20 weeks (part-time).
Apply online today.
Deadline to notify RNAO of intention to submit a proposal: Jan. 8, 2018.
Deadline for proposal submissions: Jan. 15, 2018.
Results released to applicants: March 8, 2018.
For more information, please visit ACPF.