Learn how to stop workplace violence and harassment: Register today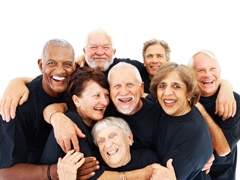 Are you wondering about the best approaches to dealing with workplace bullying, harassment and violence?
Join us for a free Legal Assistance Program (LAP) webcast about workplace violence with Tim Hannigan, lawyer from Ryder Wright Blair & Holmes LLP on June 21.
During the webcast, participants will be provided with education and information on the legal definitions and understanding of the terms "harassment" and "workplace violence" and the manner in which decision-makers have approached and solved instances of workplace bullying, harassment and violence.
Participants will also examine their social media accountabilities as a regulated health professional accountable to the College of Nurses of Ontario (CNO), as an employee accountable to their employer and as a nurse accountable to their patients.
Registration for the webcast is open at https://myrnao.ca/workplace_violence_Jun2018
Please note this webcast will not be archived. If you have any questions, please contact Carrie Edwards.