Learn about RNAO's legal protections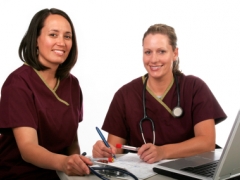 Do you have questions about RNAO's professional liability protection (PLP)? Or about the benefits of joining the Legal Assistance Program (LAP)?
Join Roberta Tasson, partner of The Magnes Group Inc. and Mara Haase, RNAO's LAP administrator to discuss the differences between PLP and LAP, the scope of coverage provided, and how to obtain legal assistance.
Webinars will be offered in the evening of Oct. 17 and Nov. 5. Be sure to register online today.