Learn about the Nurses' Health Program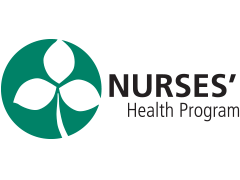 Mental illness and/or substance use can affect anyone regardless of age, ethnicity, gender or occupation – including nurses.
The Nurses' Health Program recognizes the unique needs of health-care professionals struggling with mental illness and substance use.
This voluntary program is for Ontario nurses to seek treatment that may affect their ability to practise nursing safely.
COVID-19 has made it a more challenging time for people with addiction and mental illness. That's why it's important to reach out and learn more about this program.
The bilingual program offers nurses access to resources, a dedicated case manager, comprehensive assessment, an individualized support and treatment plan and monitoring.
To learn more about the program, please visit nurseshealth.ca.
NHP was developed by RNAO, the College of Nurses of Ontario (CNO), the Ontario Nurses' Association (ONA) and the Registered Practical Nurses Association of Ontario (WeRPN).