Learn about the Nurses' Health Program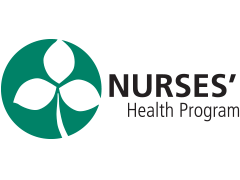 Are you struggling with mental health and/or substance use disorders? Do you know a colleague who is seeking help?
The Nurses' Health Program is a voluntary program for Ontario nurses to seek treatment for substance use and/or mental health disorders that may affect their ability to practice nursing safely.
The bilingual program offers nurses access to resources, a dedicated case manager, comprehensive assessment, an individualized support and treatment plan and monitoring.
To learn more about the program, please visit nurseshealth.ca.
NHP was developed by RNAO, the College of Nurses of Ontario (CNO), the Ontario Nurses' Association (ONA) and the Registered Practical Nurses Association of Ontario (WeRPN).