Learn about healthy work environments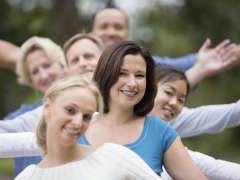 Would you like to learn strategies to building a healthy work environment?
The Healthy Work Environment Webinar Series is returning in February 2019. This is a virtual learning experience that incorporates theory, techniques and tools to assist nurse leaders and other health-care professionals to implement healthy work environment strategies through use of evidence-based practices.
It will be taking place every other Tuesday, between Feb. 12 and April 23.
Participants will have the opportunity to gain insights from recognized experts in the health-care field, from across Canada and the United States, with a focus on a healthy work environment.
Registration fee covers the six sessions in the webinar series. Related materials for each session will be provided electronically prior to the session.
You can learn more about the webinar series and how to register at RNAO.ca/events/2019HWEWebinar1 or contact Oliwia Klej at oklej@RNAO.ca.