Leading Change Toolkit: Join as a user tester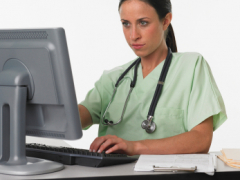 RNAO and the Canadian Patient Safety Institute (CPSI) are working with an international panel of experts to create the Leading Change Toolkit. This toolkit is replacing previous versions of the RNAO Toolkit: Implementation of Best Practice Guidelines as a dynamic online resource for change teams across Ontario, Canada, and around the world. The Leading Change Toolkit includes two frameworks for implementing and sustaining best practices: the Knowledge-to-Action Framework and the Social Movement Action Framework.
It is essential that this toolkit is relevant, practical and easy to use. That is why we are looking for a group of dedicated "user testers" who can give us feedback, through a structured format, while the toolkit is being developed.
Who are we looking for?
people with experience implementing best practices or making change in health care
a mix of disciplines and perspectives
a variety of sectors
people who work in Ontario, across Canada and around the world
people who commit to respect the confidentiality of the toolkit while it is in draft form
What are the benefits?
opportunity to share your experience and insight
satisfaction from helping to shape a resource that will promote lasting improvements in health care
opportunity to have a 'sneak peek' of this resource during development
a certificate of appreciation and recognition in the toolkit for your contribution
experience to add to your resume or CV
Are you interested in being a user tester?
If so, we ask that you complete the following survey by Jan. 11, 2021
myRNAO.ca/leadingchange/phase1
We will be selecting a diverse group of user testers from a variety of roles, sectors and geographical settings. If you are not selected at this time, there will be more opportunities to review the toolkit at a later date.