LAP webcast on Oct. 16: Understanding the CNO's investigation process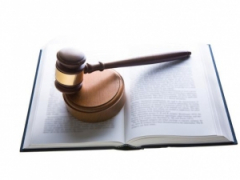 Many nurses across Ontario find themselves having to respond to an investigation by the College of Nurses of Ontario (CNO). Even if a nurse does not actually engage in any wrongdoing, they could still become the subject matter of an investigation.
During this presentation, participants will learn about:
the investigation process at the CNO
the statutory framework for the investigatory power of the CNO
the types of professional misconduct which could be investigated
the nursing standards which nurses are expected to meet
the legal rights which all nurses have in dealing with an investigation
potential outcomes of an investigation
Presenters for this webcast are Ryder Wright Blair & Holmes LLP lawyer Chris Bryden and Legal Assistance Program administrator Mara Haase.
Register online today.
Are you interested in joining RNAO's Legal Assistance Program? Contact RNAO at 416-599-1925 or toll free 1-800-268-7199 and ask to speak with a membership and services staff member.