Land your dream job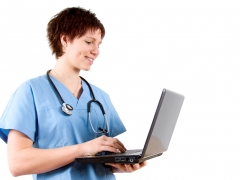 New year, new goals? RNCareers.ca has you covered. The new year is the best time to update your resume as many organizations are looking to hire. RNCareers is the best place to begin your search, regardless of what level of career you are at or whether you are looking for full-time, part-time or casual work.
Be in the know
As Ontario's premier career site for nurses, RNCareers includes posts from top employers. Search for jobs and apply online for these targeted jobs.
Stay ahead of the crowd
Sign up for job alerts by email and get a head start on the competition. You can customize and edit your alerts anytime to meet your needs.
Get noticed
Create an online resume to apply for a job or to let employers find you.
Stay up to date
Stay informed with current job search strategies, tools, and techniques that are necessary in today's job market at careersinnursing.ca.