Kicking off Queen's Park on the Road 2019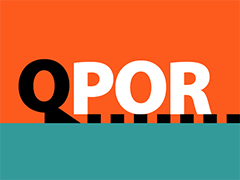 As a signature RNAO event, Queen's Park On the Road (QPOR) is a fantastic opportunity to engage your elected representatives on the issues that matter to you as an RNAO member. This is your opportunity to bring your experiences and expertise to life for those we elect to deliver the best health care possible to Ontarians.
This year, we are providing you with the opportunity to reach out and connect with your local MPP by sending the initial meeting request. This is important, particularly as a constituent, in starting to build a rapport with your MPP. They need to know – and we want them to know – that you, their constituent, have things that you want to talk to them about.
A revised QPOR toolkit has been developed to support members who are interested in participating, and who need a little guidance. The toolkit will support the initiation, planning and facilitation of a QPOR MPP meeting by offering tips and tools to guide you through the process. You can access the toolkit through QPOR.RNAO.ca.
If you have any questions about QPOR, please contact Kyle Dieleman, nursing and health policy coordinator.