Keeping members informed about Ontario's Health System Transformation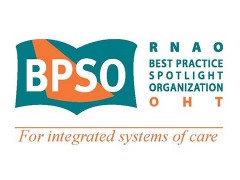 RNAO continues to be involved with the provincial government and Ontario Health Teams. To keep members informed, RNAO's CEO is hosting a monthly Ontario Health Team (OHT) webinar series, called Health System Transformation: Making Interprofessional Teams Shine.
Each webinar includes OHT updates, information and resources to support OHT success, and lessons learned from existing OHTs and teams that are in the OHT application process.
In our most recent webinar on Jan. 30, guests such as Greg Hein, Assistant Deputy Minister Digital Health spoke about the ministry's Digital First for Health strategy, and partners from Ottawa East Health Team/Équipe Santé Ottawa Est./Équipe Santé Ottawa Est shared lessons learned from the OHT application.
Register for the next webinar, which will take place on March 4 at 2:30 p.m. (EST) We invite you to listen to our archived webinars.