June 21 marks National Indigenous Peoples Day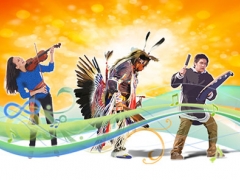 It's a day on which Canadians from coast to coast to coast celebrate the history and culture of the country's first peoples.
Cities and towns right across the country are holding events to honour our Indigenous roots and reflect on how that diversity enriches our lives.
RNAO is proud of the work we have done to reach out to and partner with Indigenous leaders to ensure the social and health needs of its communities are addressed.
Despite the celebrations, the harsh reality is that families continue to be forced to live in housing that is inadequate. Many lack clean running water, and have few economic opportunities. Also shameful is that Indigenous children and youth have the highest suicide rates in the province. This is our collective shame.
RNAO pledges to continue working with Indigenous communities and their leaders to tackle basic social determinants of health, and prevent child and youth suicide. We are also unwavering in our commitment to do all we can to respect and advance all of the recommendations of the Truth and Reconciliation Commission of Canada.
For more information, please visit:
A day on which Canadians from coast to coast to coast can celebrate the history and culture of the country's first peoples