Join us for our NP Knowledge Exchange Forum on Nov. 29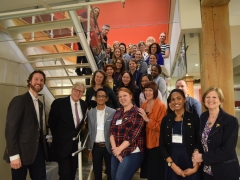 There are just two spots left to attend RNAO's fourth-annual invitational Nurse Practitioner Knowledge Exchange Forum being held this week on Wednesday, Nov. 29.
Don't miss out on the chance to participate in this exciting annual event. You will hear from experts in the field and discuss issues such as the opioid crisis, advocacy to achieve full NP utilization in Ontario, and legislative, regulatory and policy changes affecting NP practice (see the agenda below).
Registration is limited to RNAO members only. Register now to avoid disappointment