January NP Insider webinar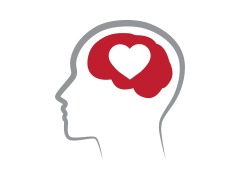 COVID-19 has had a huge impact on mental health. To share how we can improve attitudes towards mental illness and promote mental health and well-being, executive members of RNAO's Nurse Practitioner Interest Group (NPIG) hosted a webinar on Jan. 21.
Keynote speaker Angela D'Alessio, bilingual stakeholder engagement coordinator for the Canadian Mental Health Association, spoke about BounceBack a free mental health program to help clients manage COVID-19 related anxieties and more, from home. She spoke about the client resources (for new parents, youth 15-18, caregivers, and individuals experiencing chronic pain), real life examples of BounceBack participants, how to refer, and top frequently asked questions.
In addition, participants heard a quick update from the NPIG executive and other RNAO policy initiatives of interest to NPs.
Please stay tuned for future NP Insider webinars, and register via the link provided in NPIG email communications. You must be a member of NPIG. To learn more about the NP Insider webinars, please contact Catherine Jewell at cjewell@RNAO.ca. To become a member of NPIG, please contact a member representative at (416) 599-1925 or toll free 1-800-268-7199.