International Overdose Awareness Day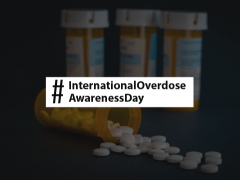 The opioid overdose crisis is felt across Canada and around the world. On Aug. 31, International Overdose Awareness Day, we remember those who have lost their lives to overdose. Addiction deserves the same compassion and universal access to health services as any other disease. We call on all governments and the public to end the stigma and stop these preventable deaths.
RNAO urges nurses and the public to vote in the upcoming federal election for the candidate who commits to responding to the opioid crisis, and have highlighted it as a key priority issue. Read RNAO's 2021 federal election policy platform.
We are working to end the opioid crisis in Canada! For more information on RNAO's advocacy on the opioid crisis, we encourage you to: